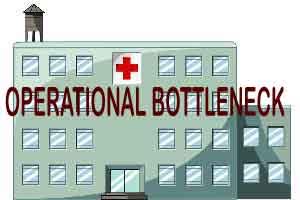 The Employees' State Insurance Corporation (ESIC) medical college in Nerchowk town of Mandi district in Himachal Pradesh continues to face an operational bottleneck, over the issue of an amount exchange between the state government and the ESIC authorities.
As per the initial blueprint for the college, the medical college along with 500-bed hospital was to be made operational in 2011. Even the building for the campus area spread over 31 acres has been constructed. The foundation stone for the premier medical institution was laid in 2009 to cater to the need of neighbouring districts.
Reportedly, the state government has failed to settle the issue of paying Rs 285 crore along with 10% interest to ESIC. The medical college was to start functioning for the academic session 2014-15, however, with the pending financial issue still holding true the chances are bleak.
As reported by TOI, a government official said that as regards the establishment of ESIC Medical College at Ner Chowk in Mandi is concerned, the matter is being pursued with Union Government vigorously. He said that state has already conveyed to the ESIC, its in principle agreement to operationalize the college.
He said that terms and conditions in this regard is yet to be finalized by the ESIC especially the demand raised by them that the state government should refund Rs 285 crore invested by the ESIC alongwith 10 percent interest over and above the amount. He said that ESIC had not responded till now in this regard.
In December last year, Himachal Pradesh government had requested the Union Government to hand over College building to the state on 'as is where is' basis at the earliest. Director General of ESIC had written a letter to the state government regarding the transfer of this medical college to state government.
0 comment(s) on HP: ESIC medical college in operational bottleneck