HP Govt gets select committee for medical university; NBCC to build AIIMS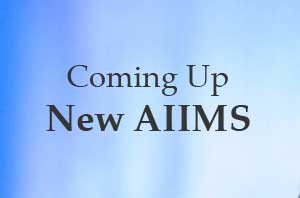 Shimla: Himachal Pradesh Government on Wednesday announced that First Medical University start function by next year as the process of selection committee to appoint Vice Chancellor is in progress and the Union Government decided to allot the tenders of All India Institute of Medical Science(AIIMS) Bilaspur to National Building Construction Company.

This was stated by Health Minister Vipin Parmwar while highlighting six month progress of department here.

The Minister said this small state is running seven medical colleges including six state-owned colleges. He said Nehar Choke Medical University would become functional by next academic year as the process and selection committee of Vice Chancellor Registrar and Controller of examination is in high progress.

Referring about suicide committed by a PG student under the duress private Medical College recently to charge exorbitant fee, the Minister said issue of fee structure of Markandeshwer Medcial College Solan is under the supervision of Secretary Education.

The government allowed to Government Medical College Hamirpur to launch classes of 100 MBBS seat from this session as the Himachal Pradesh University would conduct the counselling for all seven medical college. The Minister said first AIIMS coming up in Bilaspur district to be made functional in next three years as the National Building Construction Company(NBCC) given the tender to built up the institution after allotment of 500 bigha land.

He added that the government would arrange left out 124 bigha land for the AIIMS as the process to transfer land of Forest, Education and Health Department is already in the process. AIIMS would have separate Yoga treatment cell where special emphasis would also be given on health activities.

He said this government provided the dialysis facility in major hospital in Kullu, Mandi , Bilaspur, Una and Solan. Under the Chief Minister Ashirvad Yojana Council of Minister's decided to launch this scheme in all the mother and child hospital to promote institutional delivery as 16 items including , baby soap, Toys etc would be given free of cost to the new born in the hospital.

He said nine new Mother-Baby hospital would come up soon in the state as the Union government allotted Rs 225 crore to set up such institution in the state. Compared to the six doctor for per lakh pollution ratio the state would have achieve 11 doctors ration in next three years and hill state currently excel the doctor index after having ratio of 9 : 1 lakh he claimed.

He added that post of 289 doctors, 200 Auyrvedic Doctors and 1000 paramedica and Radiographers either have been completed or in the progress. Process to fill up 800 nurses in the state would be started soon.