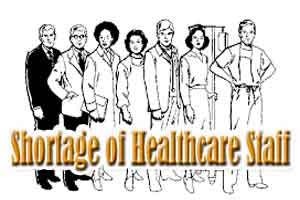 Meghalaya Health Minister AL Hek said government run healthcare facilities across the state have a shortage of 3,635 nurses, 295 specialist doctors, 76 medical officers, and 63 health workers.
Hek informed the Assembly that no applicant was found to the advertisements floated by the state government to appoint specialist doctors.
Speaker Abu Taher Mondal then directed the Health department to take steps to ensure that people do not suffer due to the shortage of health professionals. The Speaker's intervention came after Opposition MLA Paul Lyngdoh sought an assurance from the government in this regard.
The Opposition members have also criticised the state government's failure to meet the shortfall. However, Leader of Opposition Donkupar Roy suggested the government buy medical seats in private colleges for the benefits of the state besides the quota allotted in government colleges across the country.
UDP legislator Metbah Lyngdoh claimed that many MBBS graduates who have completed studying at their own cost are eager to serve in government hospitals.
0 comment(s) on Huge shortage of healthcare staff in Meghalaya