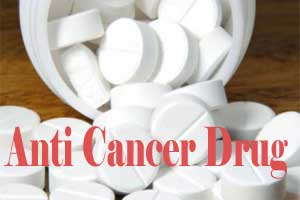 The recent ban by the Central Drugs Standard Control Organisation (CDSCO) on the use of anti-cancer drug Avastin (generic name Bevacizumab) for ophthalmic purposes is affecting many patients who seeks affordable treatment for retinal problems.
Alternatively, there are only expensive treatments available in the market. A single dose of 0.5 ml of Avastin injection is between Rs 10,000 to Rs 12,000, another version of the drug Ranibizumab, is almost three times this cost.
It is also more difficult for patients as these alternatives are not covered under corporate insurance schemes. The added benefit of coming under any government subsidy is also not applicable on these drugs.
The city's private eye hospitals are bearing the brunt of this ban order where the drug was prescribed to 200-300 patients every day on an average.
The ban, as implied by some sources was imposed on the drug after a reported incident in Ahmedabad hospital, where 15 patients allegedly lost after their partial vision when injected with Avastin.
As reported by TOI, "For those visiting the state-run Sarojini Devi Eye hospital (SDEH), the government used to subsidise the rate of Avastin to make it available at Rs 2,500 per dose. But now we have stopped using the drug after the ban came into force as we cannot afford to compromise on the safety of patients," said Dr M R Rathod, resident medical officer (RMO), SDEH.
When contacted, T Kailasam, deputy director, Telangana Drugs control administration, maintained that the ban on the drug's use for ophthalmic treatment would continue. "The drug, manufactured and marketed by Roche Product (India) Pvt Ltd, has only approval for treating cancer and not eye problems. The only way out is to conduct clinical trials on eye patients before it can re-enter the market for this purpose," he said.
Though originally approved for treating only certain types of cancers like colon cancer, over the years eye experts have started using them for multiple retinal conditions like diabetic macular edema (serum leakage in retina), retinal venous occlusions (affects blood supply to retina) and for preventing age-related vision loss known as macular degeneration.
0 comment(s) on Hyderabad: ban on cheap anti-cancer drug affects many patients