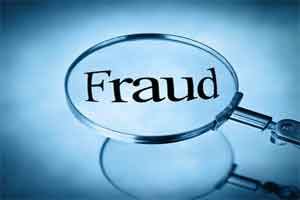 Hyderabad: Under the pretext of investment in forex trading, a city-based dental practitioner has been duped of Rs 2 crore, allegedly by a web designer hailing from Surat. Recently, the Central Crime Station (CCS) officials have arrested the accused, following the complaint filed by the doctor.
Two months ago, Dr P Dinesh, a dentist by profession, approached the police stating that he has been cheated to the tune of Rs 2 crore.
In his complaint, the doctor stated that he was invited by one Aamir Arif Aghadi to invest in forex trading. After investing a certain amount, he was paid profit up to 25%. Thereafter, believing that Aamir and his associates were genuine businessmen and his investment status could be tracked on a day-to-day basis, he invested up to 2 crores. Later, a case was registered in this regard.
"The accused, Aamir Arif Aghadi alias Ali Shaik, 23, was apprehended by the White Collar Offences Team of Hyderabad Central Crime Station in Surat and brought to the city on transit warrant," CCS Additional Deputy Commissioner of Police G Jogaiah confirmed to the Hindu.
According to a statement made by the CCS officials, "Aamir and others lure innocent people by inviting them to invest in forex trading. The culprits open accounts and provide potential investors access to a 'special' software. Aamir and his associates manipulated the software and duped the victim, Dr P Dinesh of Trimulgherry, showing false balance."
"Aamir and others used to introduce themselves using fake names while talking to victims. The accused used to make the victims pay money through unauthorised means like hawala and cite reasons like avoiding taxes. However, after collecting money, they will start evading the victim," the police said in a press note, reports TOI.
Forex (FX) is the market in which currencies are traded. The forex market is the largest, most liquid market in the world, with average traded values that can be trillions of dollars per day. It includes all of the currencies in the world, says Wikipedia.
Read Also: Doctor Duped of Rs 5.57 lakh with Promise of Rs 1 crore Job in US, one Held
0 comment(s) on Hyderabad Doctor duped of Rs 2 crore under the pretext of forex investment