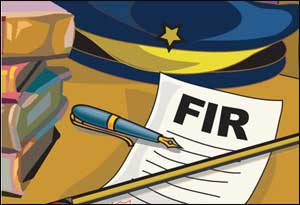 Hyderabad: A prominent children's hospital in Telangana has found itself on the wrong side of the law after a case was registered against it on allegations of charging illegal parking fee
Based on the allegations that the hospital was violating the Telangana Government Order (GO) by collecting parking charges from attendants of patients and visitors, the Banjara Hills police have registered an FIR against Rainbow Children's Hospital.
Earlier in the month of April this year, the state government had issued an order saying that parking should be free after 30 minutes if a patient provides hospital bills and Out-Patient Department (OPD) receipts.
Violating the norms, the concerned hospital charged Rs 20 for two-wheelers and Rs 50 for four-wheelers with additional parking charges on an hourly basis, reports The News Minute .
The complainant, an anti-corruption activist, Vijay Gopal stated, "The hospital has leased out the parking space, which is against the rules. The lessee, to recover the amount, will exploit patients and visitors. As per the amended rules, the hospital should not collect parking fee from visitors of patients either."
"There are other hospitals such as KIMS, CARE and Apollo who also charging parking fees. Let this case serve as a warning to them," he added.
Alleging that the hospital is collecting parking charges from inpatients and outpatients, the activist approached the Banjara Hills police on July 11 and filed a petition against Rainbow Hospital for not following the GO. He also submitted video evidence.
The FIR has been registered under Section 188 (disobedience of order promulgated by public servant), 418 (cheating out of a fiduciary relationship) and 420 (cheating) of IPC against the hospital.
"We registered the FIR based on the allegations of city-based activist Vijay Gopal. He alleged a violation of government rules on parking in commercial complexes, multiplexes and hospitals. The complainant said he has video evidence. We will verify the evidence and act accordingly," Banjara Hills police inspector K Srinivas confirmed to TOI.
The hospital, however, denied the allegations. In their justification, the hospital authorities told the media, "Only those coming to shop in the neighbourhood and trying to park their vehicles in the hospital parking are charged."
1 comment(s) on Hyderabad Hospital in Trouble: FIR filed on Charge of Parking Fee