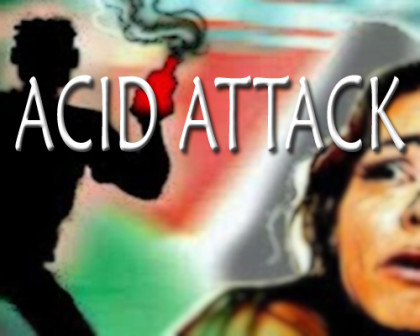 Hyderabad: A nurse working at Apollo hospital recently fell victim of an acid attack right outside the hospital premises as she spurned the advances made by a stalker, who kept harassing her for the past eight months. In this dreadful attack, she suffered burns injuries on her back and shoulder.
The nurse hails from Ernakulam, Central Kerela. She has been working as a nurse at Apollo hospital since July 2017.
On Thursday, the man, suspected to be her ex-lover, waited for her shift to end and met her near the exit of the hospital around 5:30 pm and started talking to her, ACP (Banjara Hills Division) K Srinivasa Rao informed the media.
The nurse turned him down each time but, this time; he came prepared to attack her, the inspector added.
According to Deccan Chronicle, he struck up a conversation with her outside the hospital. He proposed to her and the argument rose between the two.
When she turned to walk away, he opened the bottle and threw the acid on her. Immediately after the attack, he fled off the spot and the nurse was admitted to the hospital.
She has suffered 10 per cent burns, the official said, adding that her condition is stable. "She is undergoing treatment for burns and is kept under trauma care section," said a duty doctor at Apollo Hospital.
During the investigation, the nurse told the police that the stalker identified as one Pramod, hails from the same area as her and he has been harassing her with proposal since eight months.
Police launched a manhunt for the accused and registered a case under Section 326 B (voluntarily causing grievous hurt by the use of acid) of the Indian Penal Code (IPC), reports TOI.
0 comment(s) on Hyderabad: Nurse falls Victim to Acid Attack at Apollo Hospital