Hyderabad: Police arrest contract killers out to kill city gynaecologist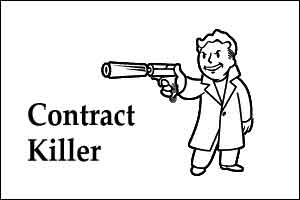 Hyderabad: In a major development the local police here foiled an attempt to murder of a local gynaecologist, by arresting a contract killer out to kill her.
It is reported that a Hyderabad businessman had planned a murder of a gynecologist after he failed in a business deal with the lady doctor. It is also reported that he gave a contract to two persons to kill her for Rs 10 lakh.
Telangana Today reports about the case of Dr Bommineni Durga Rani, a city-based gynecologist, from Hayathnagar, who runs two hospitals in Karmanghat and Peddapally. A few years ago, she started a business concern with Burra Ramesh Goud. Due to internal issues, Goud quit. Later, they lodged cases against each other.
The police unearthed the plan after Dr Durga filed a complaint stating that she and her husband were getting threat calls from one Rafi of Warangal.
The police have nabbed two persons who had taken a contract to kill Dr Durga.  According to the police reports, two persons gave the contract to kill her. While police have arrested Burra Ramesh Goud, the prime suspect of the crime is absconding.
"Eventually differences cropped up between them and Goud left the business after due settlement. There were counter complaints lodged against each other too. Cases were booked against him at Saroornagar, Pochampally and Cyber Crime police stations for duping people saying he was a doctor," police told Telangana Today
"After failing continuously, Rafi changed his mind and approached the doctor and her husband and informed them that Ramesh Goud had given him supari to kill her,"   Mr M. Venkateswar Rao, DCP, LB Nagar told Deccan Chronicle 
"Though the killers demanded Rs 20 lakh, the deal was struck for Rs 10 lakh. Goud paid them Rs 5 lakh as advance and promised to pay the rest after the murder," police said.
As Rafi was not able to kill her, he changed his plan to win over Rani first.
"He started calling her and her husband and cautioned them about a possible attack. He informed them that Goud had hired some unknown killers to eliminate her," police said, adding that it was this move from Rafi that helped them foil the murder plot.
The police are further investigating the case and the probe to grab the other accused is on.