Hyderabad: Yashoda Hospital faces allegations of fleecing patients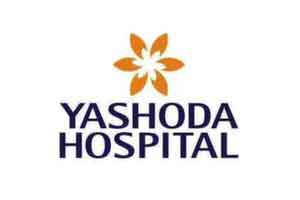 Hyderabad: A formal complaint has been lodged against the Yashoda Hospital here, alleging that the institute is involved in fleecing and following unethical medical practices.
The allegation took the shape of a letter sent by the Rajya Sabha Member of Parliament Mohd Ali Khan to Union Health Minister J.P. Nadda against the hospital management.
The issue was brought to highlight by the Member of Parliament after he took his wife for treatment of diarrhoea in Yashoda Hospital in Malakpet. After she was admitted, the duty doctor was informed that she has gone through different tests like Chest x-ray, blood grouping, ultrasonography of abdomen, and now, it was important for him to talk to the family doctor in Delhi. Still, the doctors went ahead and conducted the same test, and were not bothered to consult the family doctor any more, as implied by Mr. Khan.
In addition to his allegations, Mr. Khan implied that the hospital staff even refused to acknowledge the CGHS card (registered under the CGHS empanelment), and insisted on the deposit payment of Rs 40,000. He was forced to pay Rs 25,000 for staying in the hospital for less than a day. The doctors also insisted that the patient needs to be admitted in the hospital for at least three days. Besides, she was administered medicines without checking her medical history, as a result of which she developed rashes.
He is now demanding a stringent action against the hospital and the CGHS empanelment; and also demanding the attention of the All India Medical Council to cancel its license on the basis of conducting unnecessary tests and providing improper treatment
Hindu
reported that through the letter, the Member of Parliament raised a number of questions such as the fate of a common man when admitted to private hospitals and the way they were robbing the government's money through CGHS through inflated bills. He also pointed out that the fee for doctors and nurses was very high but that of the bed very low so as to evade taxes.