Hyderabad:Koti Maternity Hospital's blood bank irregularities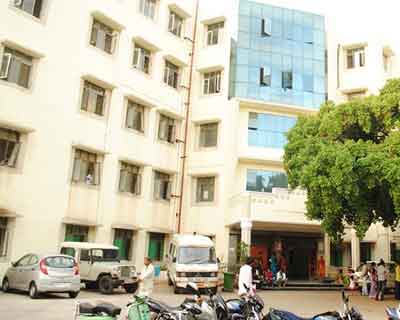 Hyderabad: The Telangana State Drug Control Administration (TSDCA) swung into action and issued a notice to the Koti Maternity Hospital, after receiving a complaint from an inpatient's relative that the blood bottles procured from the blood bank at the hospital had been refused by the paramedical staff of the hospital. The hospital staff complained of the blood being infected as well as diluted.
The police have started an investigation on getting to know of the incident. Several notices have been issued to the concerned authorities at Koti Maternity Hospital.
Narendra Prasad,who seems to have emerged as the culprit is absconding, and according to sources at the hospital was "The blood bank technician at the Koti Maternity Hospital used to procure blood donated at the hospital and mix it with saline and attach the labels of some private blood banks and sold it to the gullible patients. After receiving the complaint we have issued notice to the blood bank and further investigating into the matter," said a senior officer of the Telangana State Drug Control Administration (TSDCA).
Narendra has been with the hospital for the past three years. His house and the hospital blood Bank  have been raided to gather evidence of all the alleged wrongful acts indulged in by the hospital and the lab technician. The raids have resulted in the discovery of fake bill books from the technician"s house and samples of diluted blood at the hospital.
"We are studying all the bill books in detail to trace out more information as to which are the patients being supplied with the spurious blood and from where this blood is being procured from. We are also investigating into the fact that how many hospitals have used this adulterated blood and if there are any cases of rejections being registered at those hospitals," informed the senior drug controller.
The investigators are of the opinion that no earlier complaints were lodged because the blood might not have been as diluted as that of the present complainant. Fifteen other blood samples have been sent for investigation by the officers looking into the Matter .
The drug control administration has alerted all private and government blood banks to keep a close watch on the quality of blood being passed onto them, on a regular basis. On the other hand, private blood banks have  been asked to closely monitor all  blood bank sale transactions, reported pharmabiz