ICMR, Health ministry to create National Lists of Essential Diagnostic Tests, tools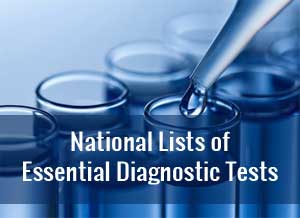 New Delhi: The Indian Council of Medical Research (ICMR), the research body of the health ministry, along with several partners, including the WHO India and the McGill University, today convened the first national consultation on an Essential Diagnostics List (EDL) to create their own national lists of essential diagnostic tests and tools.

Four decades after publishing the first Essential Medicines List (EML), the WHO is developing an EDL to provide evidence-based guidance to countries to create their own national lists of essential diagnostic tests and tools to facilitate access to treatment, particularly in low-resource countries."The National EML in India has been helpful in capping prices of a variety of products, and has increased access to important medicines.

The same model could be used for diagnostics. Without diagnostics, good medicines can be wasted, misused or simply not used," an ICMR statement said. Speaking at the consultation, Dr Vinod Paul of NITI Aayog, encouraged the participants to think of EDL within the context of India's push to offer comprehensive primary care while Dr Soumya Swaminathan, DDG, WHO, assured that the WHO would offer the ICMR and the Indian ministry all the support required to succeed in this initiative.

Participants at the consultation pointed out several potential benefits to an EDL, including improving patient care, helping detect outbreaks, increasing affordability of tests, reducing out-of- pocket expenses for tests, reducing antibiotic abuse as part of AMR response and improving regulation and quality of diagnostic test among others.

Participants proposed several approaches to EDL development, including identification of tests that are necessary to maximise the impact of the National EML, to address the disease burden and meet the most important diagnostic needs of care providers and patients at each level of the health system.

The proposed list would also need to factor in the issues of accuracy, affordability, cost-effectiveness, human resources, regulatory challenges and harmonisation with the available national guidelines.