IMA all set to fight battle against TB-to increase notification from doctors in private sector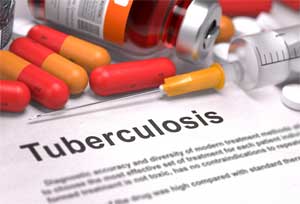 Vasco:  In a major initiative to end the tuberculosis menace in Goa, the Indian Medical Association (IMA), a national voluntary organization of doctors of the modern scientific system of medicine, on Friday highlighted various efforts they have undertaken to achieve the Government of India's vision to 'End TB'.
Read Also: Notify authorities about number of TB patients, IMA asks private doctors
The IMA's initiatives are part of a joint collaboration with the Government to reach out to every private doctor and through them, every TB patient in Goa.
Read Also: Private Doctors need to register every TB patient in NIKSHAY Database
As per the Government TB Report, in the year 2018, Goa had notified 2,507 TB patients. As compared to 2017, the State notified 516 additional cases in 2018. The notifications from the private sector improved as additional 175 cases were notified by private doctors in 2018.
There was 25 per cent improvement in the notification by the private sector in 2018.
Read Also: Make India TB Mukt by 2025: Union Minister Ashwini Choubey