IMA comes out in Support of BRD Doctors, demand revoking principals suspension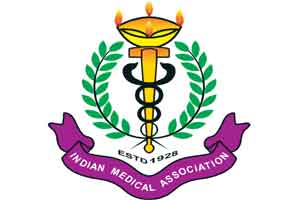 New Delhi: The Indian Medical Association (IMA) demanded revocation of the suspension of the principal of Gorakhpur-based BRD medical college, where 30 children died within a span of 48 hours.
The state government had suspended principal Dr Rajeev Mishra "for laxity" amid allegations that the children had died because the oxygen supply was cut over unpaid bills.
In a statement, the IMA said that in healthcare settings, especially in critical areas, all payments should be done in time and preferably in advance.
All attempts should be made to control the crisis to see to it that no further deaths take place, the IMA said in a statement issued by its national president Dr K K Aggarwal and national president-elect Dr Ravi Wankhedkar. It also said that all mediclaims and other reimbursements should be settled in time.
"The suspension of only the principal is completely wrong. It's an administrative failure. Everyone should be held accountable. If you're suspending him, then suspend the local admin too and ban the company," IMA president K K Aggarwal told ANI.
He further said that the IMA has passed three resolutions over the tragic death of children in Gorakhpur's hospital.
"The first resolution is that the community and medical fraternity needs to know the reason, that is, if it is due to disruption of oxygen. Secondly, the suspension of only the principal is outrightly wrong. Third and last, the practice of delaying payments in the healthcare sector should be prohibited," he added.
Chief Minister Yogi Adityanath had yesterday refuted the reports that oxygen shortage led to the tragedy and had blamed its principal for not bringing the issue before him.