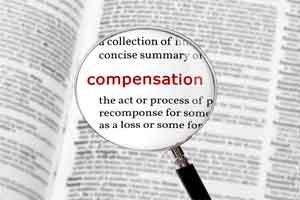 Andhra Pradesh: The Indian Medical Association, Andhra Pradesh branch has been directed by the Kurnool District Consumer Forum to pay Rs 4.5 lakh as compensation and medical expenses to a patient in a medico legal case involving its member doctor who had availed its indemnity scheme.
The case related to a patient, who in his complaint alleged that Dr G Krishna, urologist at Gowri Gopal Hospital in Budhawarpeta in Kurnool performed nephrectomy on the patient when his complaint was stones in the urethra. The patient alleged that after his kidney was removed, his condition was not properly treated and he had to spend more money for treatment in other hospitals. "I have undergone five surgeries till 2012. For two years I suffered pain," the complainant stated. He further added that it was because of the negligence of Dr Krishna that he had to have the kidney removed and now has to live on one kidney.
In response to the complaint, the concerned doctor and the hospital stated that the operation was performed with a consent of complainant and his wife and found that left kidney is full of puss and infected which requires nephrectomy, therefore removed it and specimen was sent to Pathology Department it is preserved till today in the Pathology Department.
After going through the entire case record and guidelines the court observed that the doctor choose to remove the stag horn calculi by adopting the open pyelothithotomy stone surgery. "While conducting the surgery, opposite the doctor has taken a hasty decision to done the nephrectomy." it stated.
If the kidney is in damage condition, the renal function assessed by serum creatinine did not show within the normal functioning as 0.8 mg., prior two days of his nephroctomy surgery. Instead of conducted nephroctomy, the opposite party No.1 ought to have to refer the complainant to higher institute for removal of stag horn calculi through modern technical procedure.
The court with its observations, held the doctor and the hospital guilty of medical negligence and deficiency of service , directing to pay compensation of Rs.4,00,000/- and Rs.30,000/- towards past expenditure and Rs.20,000/- towards mental agony to complainant.
The court observed that the doctor is a member of Indian medical association of Andhra Pradesh State Unit which Floated a Scheme calling as "Professional Protection and Welfare Scheme" and paid its premium. Observing that due to negligence of doctor if any patient suffers with medical expenditure, the medical association will be indemnified the liability to pay compensation on behalf of doctor, the court directed the IMA, AP branch to pay the said amount.
Attached is the judgement below
[pdf-embedder url="https://medicaldialogues.in/wp-content/uploads/2017/06/062817003783judgement2017-06-06.pdf"]
5 comment(s) on IMA directed to pay Rs 4.5 lakh, in medical negligence case of member