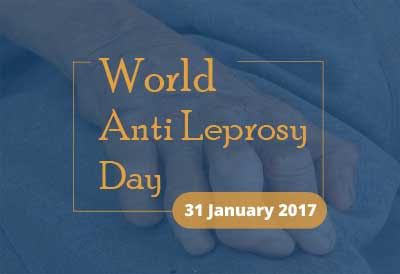 New Delhi: The Indian Medical Association launched an anti leprosy movement to educate over 2.8 lakh of its members about ways to treat and detect the disease and also deal with the social stigma associated with it, on the occasion of World Anti Leprosy Day.
A series of public health campaigns on the disease will also be initiated.
Leprosy (Hansens disease) is an infectious disease caused by Mycobacterium leprae that involves the skin and peripheral nerves. The disease mainly affects the skin, the peripheral nerves, mucosa of the upper respiratory tract and eyes.
Although not highly infectious, leprosy is transmitted via droplets, nose, mouth, and during close and frequent contacts with untreated cases. If left untreated, leprosy can cause progressive and permanent damage to skin, nerves, limbs and eyes.
"The social stigma associated with leprosy is the primary obstacle to self-reporting and early treatment. It is important that mass awareness is raised about how the condition is preventable and treatable," said National President of Indian Medical Association (IMA) K K Aggarwal.
"It is the responsibility of the medical fraternity to counsel patients and their families. Timely detection and treatment can save lives," he said.
The treatment of leprosy involves administration of multiple drugs. The control measures include clinical management of active cases, contact management and development of an improved vaccine.
Household contacts should be evaluated annually for evidence of disease for at least five years and people should be educated to seek immediate attention if suspicious skin or neurologic changes develop.
0 comment(s) on IMA launches anti leprosy movt to sensitise members, public