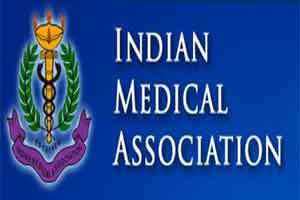 Mumbai: The Indian Medical Association (IMA) has launched an initiative to sensitise doctors about how to respond to matters pertaining to a patient's sexual health.
Due to the taboos associated with the subject of sexual health, people do not speak about it. But, they can overcome such health issues if they get proper treatment at the right time, IMA said in a statement while launching the initiative on Sunday.
IMA national president Dr Ravi Wankhedkar said with this programme, they would try to sensitise the medical practitioners on the issue.
"Sex is still a taboo subject and doctors across the country need to break the barriers and clinical inertias by asking patients about their sex lives," he said.
Maharashtra's Additional Director General of Police R K Padmanabhan said, "It (sexual health) is not only a medical issue but also a social issue and in view of the increase in cases of sexual violence, it is important to educate the younger generation to dispel the taboos associated with this subject."
Renowned ophthalmologist and Padma Shri awardee Dr T P Lahane hailed the initiative as a positive step.
0 comment(s) on IMA launches initiative to sensitise doctors on patients' sexual health