Immunisation in Bihar increased from 18.6 percent to 84 percent since 2005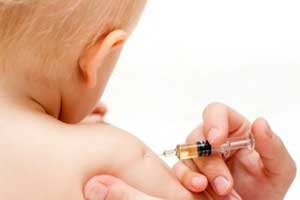 Bihar:  Health Minister Mangal Pandey said immunisation in the state increased from 18.6 percent in the year 2005 to 84 percent in 2017 and efforts were being made to achieve the target of 90 percent by the end of December 2018.
Mr Pandey while replying to debate on third supplementary budgetary demand of Health department for the financial year 2017-18 in Bihar assembly, said immunisation was only 18.6 percent in the state in 2005 and it increased to 84 percent in the year 2017 following sustained efforts of the government to ensure as much coverage of immunisation as possible during the period.
" We have now set the target of 90 percent immunisation by the end of December 2018 and all sincere efforts are being made to achieve it," Mr Pandey said adding that state government was committed to provide better treatment facilities in hospitals and also for taking steps required to prevent the people falling sick.
Health Minister said various parameters of the condition of healthcare facilities in Bihar had increased considerably and the data available reflected the changed scenario. In the year 2004-06, child mortality rate was 61 which decreased to 38, he said adding that female child mortality rate in 2015 was 50 which decreased to 46. Similarly, male child mortality rate was 36 in 2015 which decreased to 36 in the year 2016, he further added.