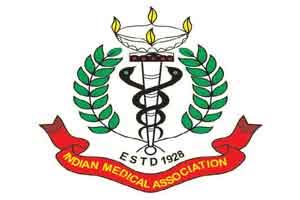 The Indian Medical Association (IMA) and Heart Care Foundation of India (HCFI) have written to the Health and Finance ministries to include treatment of tobacco de-addiction under the list of income tax exemptions and smoking de-addiction in the medi claim policy.
"We want that the treatment of tobacco de-addiction should come under the list of income tax exemptions and also the government should consider giving concessions to non- smokers in medi claim premium and including smoking de- addiction in the medi claim policy to encourage people to quit smoking," said KK Aggarwal, President HCFI and Secretary General, IMA.
The Delhi Medical Council (DMC), HCFI and IMA have jointly sent out a communication to members of the medical fraternity requesting them to actively prescribe each patient to refrain from use of all tobacco products as well as to stay away from smoke-filled environments.
The health body also appealed to the Delhi Chief Minister and Health Minister to tweet on 'World No Tobacco Day', asking general public to exercise their rights and ask people not to smoke in front of them.
Recently, IMA and DMC had also appealed to the Delhi Health Minister to declare May 31 as 'Dry Tobacco Day' in the city and recommended a complete ban on sale of all tobacco products, including cigarettes, gutka, hookah and e-cigarettes, for a period of 24 hours, said Girish Tyagi, Registrar DMC.
According to the World Health Organization, tobacco consumption is the second leading cause of death and fourth leading cause of diseases worldwide. As per the recently released Global Adult Tobacco Survey (GATS-India 2010), about 35 per cent of the adults in India consume tobacco in some form or the other.
"Tobacco use can trigger an onset of life-threatening non-communicable diseases (NCDs) like ischemic heart diseases, cancers, diabetes, chronic respiratory diseases and its increasing incidence must be curbed," Aggarwal said.
0 comment(s) on Include tobacco de-addiction treatment under IT exemption: IMA