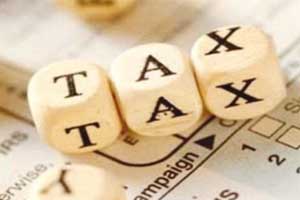 Jammu: One of the prominent General Physicians in the area recently surrendered an undisclosed income of Rs 60 lakh to the income tax department after a raid was conducted by the IT sleuths. The doctor allegedly masked the number of visiting patients to his clinic to conceal his source of income.
According to media reports, the IT Department conducted a raid in a clinic in Gujjar Mandi area of Rajouri.
The team of Income Tax officials lead by performed the survey for the continuous eight hours where the documents of the clinic were scrutinized.
................................ Advertisement ................................
The officials pointed out that the management in the clinic concealed the income and did not maintain the proper records as per the guidelines and prescribed norms of the IT Act.
................................ Advertisement ................................
Read Also: Unaccounted Consultation Fee in Cash: Hospital, 52 doctors under Income Tax Lens
An official informed the State Times, "The OPD record was not properly maintained by the clinic and forged details regarding the number of patients examined by the doctors were reflected in the records submitted to the department which clearly established the case of concealing the source of income."
The preliminary scrutiny of the record revealed that the doctor suppressed the number of patients visiting his clinic for treatment to conceal the money. The concealed income was utilized in setting up of a hotel near Darhali Bridge, which was almost constructed.
Finding himself in the trouble, the doctor surrendered Rs 60 lakh as undisclosed income, reports Daily Excelsior.
A source informed Daily Excelsior, "Even after surrender of such huge money, detailed scrutiny of the impounded documents will be conducted by the Income Tax Department.
The source further informed that more such raids will be conducted in the coming days at various medical diagnostic centres in the area which did not disclose their source of income under the IT Act and are evading tax.
As the current financial year is coming to an end, therefore the Income Tax department had intensified the raids on the reports about tax evasion and failure in depositing advance tax required under the IT rules.
Shagufta Joined Medical Dialogues has been associated as Editor for Education Medical Dialogues since the year 2018.  She is a graduate from Delhi University. She can be contacted at editorial@medicaldialogues.in Contact no. 011-43720751
................................ Advertisement ................................
1 comment(s) on Income Tax Raid: Physician surrenders Rs 60 lakh undisclosed cash