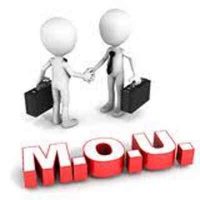 New Delhi: India and Italy inked a MoU for enhanced cooperation in the health sector by pooling in technical, scientific, financial and human resources to upgrade infrastructural resources, medical education and research in both countries.
Health Minister J P Nadda said both the countries share a rich relationship which has been enhanced by high-level visits.
The MoU recognises the potential for exchange in the health sector between the two countries, and the need to tap the capabilities and opportunities in a focused and comprehensive manner, an official statement issued by the health ministry said.
Nadda and his Italian counterpart Beatrice Lorenzin signed the MoU in the presence of senior officers from the health ministry and a high-level delegation from Italy.
"The objective of the MoU is to establish cooperation between the two countries in the field of health by pooling technical, scientific, financial and human resources with the ultimate goal of upgrading the quality and infrastructural resources involved in health care, medical education and training and research in both countries," the statement said.
The main areas of cooperation include exchange and training of doctors and other health professionals, assistance in the development of human resource and setting up of healthcare facilities and regulation of pharmaceuticals, medical devices and cosmetics, it said.
It also includes promotion of business development opportunities in pharmaceuticals, procurement of generic and essential drugs as well as health equipment, collaboration in prevention of non-communicable disease (NCD) and in the field of climate change impact on communicable diseases and vector-borne diseases, among others, the statement added.
0 comment(s) on India, Italy sign MoU for upgrading medical infrastructure