India to issue guidelines for antibiotics prescription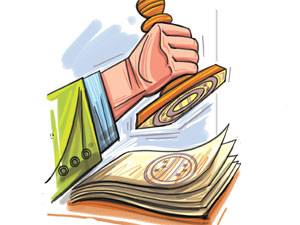 In order to prevent its misuse and safeguard its effectiveness by reducing inappropriate prescription and overuse, India will soon have its own guidelines for antibiotics

Rajesh Bhatia, chief scientific advisor to WHO Regional Director for South-East Asia Poonam Khetrapal Singh, has recently said that 10 million people worldwide will die due to the antibiotic resistance by 2050. Taking this fact into account India has will soon declare its own guideline for usage of antibiotics and it's appropriate prescription here.

With development on the issue underway, Rajesh Bhatia also commented that the some big hospitals had come out with protocols, when asked in lieu of the fact that private hospitals should be prescribed with guidelines to further advice on dose of antibiotics. Bhatia also made it clear that experts are expressing concerns that antibiotics are losing their effectiveness at an increasing rate. Antibiotic resistance has become one of the most significant threats to patients' safety.

"Its the single biggest threat to mankind's efforts."

They say that to slow down the development of antibiotic resistance, it is important to use antibiotics in the right way, to use the right drug, the right dose, at the right time for the right duration.

It should be taken as prescribed, never saved for later or shared with others. The WHO regional committee, the highest policy making body in the region, will deliberate on this subject.
 
He was speaking at a media workshop a day before the 68th session of WHO's South-East Asia regional committee meeting where health ministers of 11 countries are meeting to set health priorities and discuss the health agenda for the region.

The meeting is from September 7-11. India is represented in the meeting by a senior bureaucrat Anshu Prakash.

"Things are changing and though there are no quick fixes, the government are showing commitment to this issue that needs to be addressed urgently," he added.

The Regional Committee meets annually and is hosted by one of the 11 member countries of South-East Asia.

This is the first time the Regional Committee is meeting in Timor-Leste.