Indian-American physician jailed for USD 3mln healthcare fraud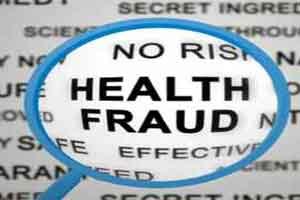 Houston: A 60-year-old Indian-American physician and a prominent supporter of Khalistan movement has been sentenced to 9 years in prison for a USD 3 million healthcare fraud scheme in the US in which he filed claims for procedures that were never performed.
Paramjit Singh Ajrawat, was ordered to forfeit and pay restitution of USD 3 million in federal court in Greenbelt.
The US Attorney's Office said in a news release that Paramjit and his wife, Sukhveen Kaur Ajrawat, owned and operated Washington Pain Management Center in Greenbelt.
In September 2015, a federal jury convicted Paramjit and his 57-year-old wife. His wife died on February 1, and the charges against her were dismissed.
During trial, evidence was presented that showed how the couple defrauded federal health benefit programmes, including Medicare and Medicaid. The defrauding efforts happened from January 2011 to May 2014.
They were convicted in September of numerous offences, including health care and wire fraud, obstruction of justice, and aggravated identity theft.
At the peak of the Khalistan movement, Paramjit was blacklisted by the Indian Government. In May 2011, he along with 138 others including Gurmit Singh Aulakh, president of the Council of Khalistan, were removed from the black list, which prevents their entry into India.