Indian Cardiologists to release STEMI update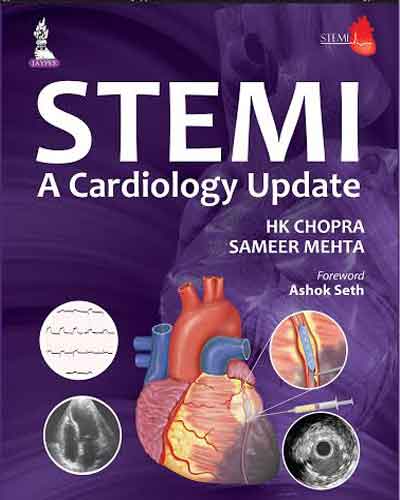 The field of cardiology has undergone sea-changes in the past few years. While one hand, we see rising cases of Cardiovascular Diseases in the country, on the other hand, we have also seen a changing expertise at the hands of cardiologists in the management of heart diseases. Be it emergency management of heart attacks, or prevention of Cardiovascular diseases, developments have taken place at a multi-fold level with new techniques and improvements being incorporated at a emergent basis.

Yet accounting for almost 30% of the deaths in the country, efforts need to be directed to the study of the burden of CVD and how its different in the country relative to others. In india as opposed to the developed nations, heart attacks impacts the young and the able, causing high degree of morbidity and mortality amoung the youth. It is estimated that 20 million people lose productive life by 2030 owing to the burden of CVDs. Moreover, experts point out, being an indian itself brings about a risk of premature coronary artery disease because of genetic predisposition because high levels of lipoprotein (Lpa) and faulty lifestyle (1).

Hence, special efforts have to directed to train the Indian Physicians to tackle the the silent killer of the Indian Population. Keeping all this in mind, Cardiologists in the country have made a sincere attempt to bring out State of Art " STEMI Update " under the authorship of two Stalawart Cardiologists, Dr HK Chopra and Dr Sameer Mehta. The book State of Art " STEMI Update " is specifically designed to the needs of clinician's quest for knowledge & update & keeping them abreast to the recent advances in STEMI Management meticulously with morbidity and mortality benefits

 The book, forwarded by PadmaVibhushan, Dr Ashok Seth contains contributions from leaders of the Medical Profession including Dr Naresh Trehan, Dr K.K Aggarwal and many imminent cardiologists of the country and the world  and adresses chapters ranging from defining the Clinical Spectrum of STEMI to its management through medical and Surgical Intervention.

The book is being published by Jaypee Brothers, and shall be launched on 3rd December, 2015 at the annual CSI conference at Chennai. The book launch shall be done by Hon'ble Governor of Tamil Nadu.

Speaking to Medical Dialogues, Dr H.K Chopra the author of the book STEMI update said, " Given the Indian Scenario, where time is muscle, it becomes imperative that doctors should be aware of the diagnosis and at the very least, the emergency management of heart attacks . With this view in mind, we shall be circulating free copies of the book to all those who would be attending the conference at Chennai."


Source:-
(1) The art of "Stemi Update"