Bravo- Indian Doctor Saves life Mid Air flight MH 130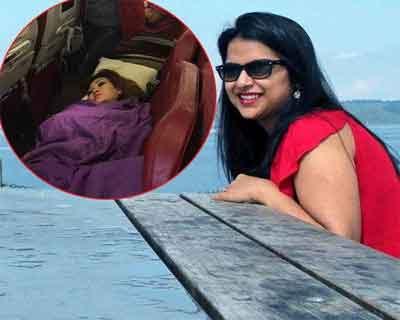 Proving that a doctor is always on job, an India Doctor, Dr Anchita Pandoh saved the life of a air hostess mid air in a flight of Malaysian Airlines MH 130 who had fallen unconscious. It was a Sunday Morning when Dr Anchita Pandoh was travelling from Auckland to Kuala Lumpur where after an hour of the flight, the Captain made a frantic announcement asking for a doctor.
Dr Anchita rushed to the front compartment and found that an air hostess had fallen unconscious and other flight attendants were trying to help her. The doctor immediately took charge of the situation and stabilised the patient with the medical equipment including oxygen cylinders that  was available in the flight.
Saurabh Kumar, Dr Anchita's  husband shared the story and his wife's humble help to the air hostess on social media platform, Facebook. The post has indeed gone viral, with the world coming out to thank and congratulate the doctor