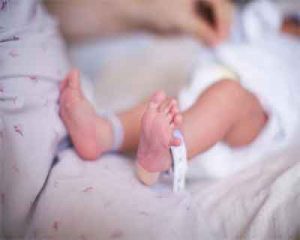 New Delhi: The IMA, in collaboration with National Neonatology Forum and Indian Academy of Pediatrics, issued guidelines on "fetal viability" in the backdrop of a case in which a premature newborn was wrongly declared dead at the Max Hospital.
In an advisory issued to all doctors and state health secretaries, the Indian Medical Association (IMA) said that removal of foetus in less than 20 weeks of pregnancy is abortion.
Born between 20-24 weeks of pregnancy is a not viable child and it is not advisable to resuscitate him or her but the child should be given comfort care.
Born between 24-28 weeks, the chances of survival is less and should be decided on case to case basis and born after 28 weeks every effort should be made to ensure the child survives.
"Viability is a stage when foetus becomes capable of living independently, this has been fixed administratively at 28 weeks, when the foetus weighs approximately 1000g," according to the most read textbook of community medicine in Park's Textbook of Preventive and Social Medicine.
"Viability is defined as greater than 28 weeks and more than 1000 gram. Anything less than that, level of treatment has to be decided on case to cases basis on chances of intact survival, informed consent taking into consideration social determinants of health. Basic care should not be compromised," IMA president K K Aggarwal said.
Questions about initiation of resuscitation for extremely premature babies is a grey area. Babies born between 25 and 28 weeks has been increasing in the developed countries, but it is still not true for most parts of our country.
"Non-initiation of resuscitation may be considered appropriate in confirmed gestation below 25 weeks, anencephaly and confirmed lethal genetic malformation disorder," the statement said.
0 comment(s) on Indian Medical Association issues guidelines on fetal viability