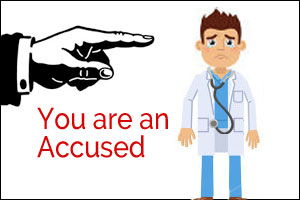 East Brunswick (New Jersey): A New Jersey surgeon's medical license has been temporarily suspended for allegedly reusing disposable anal catheters on multiple patients.
According to a press release from the New Jersey Office of the Attorney General (OAG), Dr Patanker used an outdated version of this machine, and the state argued during the Tuesday hearing that the catheter tubes were on back order.
Dr Patankar is a colon and rectal surgeon who has been performing operations on patients at Robert Wood Johnson University Hospital in New Jersey.
Attorney general Christopher Porrino says East Brunswick-based colon and rectal surgeon Sanjiv Patankar allegedly washed and reused the one-use catheters that are inserted into patients during medical procedures.
State officials say they have evidence that Patankar ordered only five catheters during time when he performed 82 procedures requiring them.
 The state Board of Medical Examiners unanimously voted to suspend the doctor's license last week, saying he "placed patients in clear and imminent danger."
'It is appalling that a doctor would engage in such an unsanitary and dangerous practice,' said New Jersey Attorney General Porrino in a statement from his office.
'Through his alleged conduct, Dr Patankar has demonstrated a reckless disregard for public safety that placed countless patients at risk of communicable diseases,'
Patankar's license will remain temporarily suspended pending a full hearing in the state Office of Administrative Law and until the Board of Medical Examiners takes final action based on further findings, reports Mail Online
0 comment(s) on Indian origin doctor accused of reusing one use anal catheters on patients