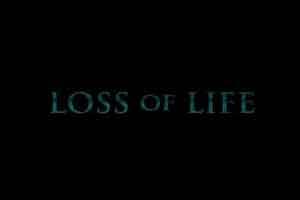 An Indian-origin junior doctor was killed after being hit by a car as she crossed the road at a pedestrian crossing in London on her way to work.
Dr Jasjot Singhota was knocked over near her home in south London and rushed to King's College Hospital nearby.
Surgeons tried to save the 30-year-old for eight hours before she was pronounced dead from internal bleeding and head injuries last week.
Her family today appealed for anyone who had witnessed the collision to come forward.
"We're at this point of absolute desperation. We need to know what happened to her," her sister Neha told 'Evening Standard'.
As well as pursuing a medical career, Singhota was a pianist and netball player.
As per her wishes, her organs were donated and her liver and pancreas have already helped save the lives of critically ill patients.
Singhota had studied medicine and physiology at University of Edinburgh and was working at Guy's and St.Thomas' Hospital in London.
The junior doctor was due to graduate from the Royal College of Anaesthetists in March to go on to work as a qualified anaesthetist.
Her other sister, Nicole, said: "I don't know what to do now, we were best friends. I feel a lot of my own pain for losing her but I'm more upset for my sister and what she didn't get to achieve.
"My parents are broken and are really struggling."
Many of Jasjot's friends and colleagues have also been paying tribute to her on social media on a special Facebook page created by her sisters.
"She was bright and witty and a real pleasure to know. The world is a lesser place without her," reads one message.
Guy's and St. Thomas' NHS Foundation Trust, where Jasjot worked, said in a statement: "We are deeply saddened to hear about the tragic death of our colleague Dr Jasjot Singhota, and our thoughts are with her family and colleagues at this difficult time.
"Dr Singhota was a dedicated, committed and well respected member of staff, as well as an excellent doctor with a bright and promising future.
0 comment(s) on Indian origin doctor killed after being hit by car in London