Apollo Cancer Centre launches Gallium 68 scans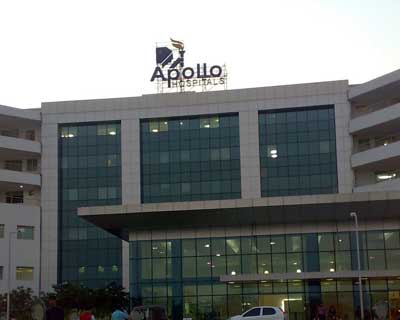 Chennai: Apollo Cancer Centre, part of Apollo Hospitals, launched state-of-art PET CT Scanning machine and unique Gallium 68 scans in the city. Gallium 68 was a radioactive diagnostic agent used in Positron Emission Tomography (PET) imaging. Talking to reporters, Hospital Executive Chairman Dr Prathap C Reddy said the G 68 scan allows surgeons to pinpoint the precise location of Neuro-Endocrine Tumors (NETs) before beginning a surgery.
''More and more patients are diagnosed with NETs each year in India. These tumors are slow in growth, but very likely to spread. They primarily affect abdominal and respiratory organs, including the stomach, pancreas, intestines, and lungs'', he said and added that the condition historically has been difficult to diagnose.
Stating that cancer was one of the leading causes of mortality among adults in India, he said the Indian Council of Medical Research (ICMR) has estimated that by 2020, India would see more than 17.3 lakh new cases of cancer and over 8.8 lakh deaths.
''This is an alarming number and we could overcome this with early and precise detection'', he said. Noting that the key to effective treatment of a rare cancer like NETs was accurate diagnosis, Dr Prathap Reddy said what was required now was to increase awareness about cancer. It was important to encourage people to undergo regular health checkups while motivating them to lead a healthy lifestyle, he said.