Indo-UK Institute of Health to invest Rs 1600 crore to set up medicity in Assam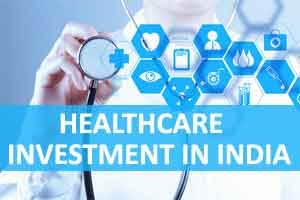 Guwahati: Indo-UK Institute of Health said it will pump in Rs 1,600 crore to set up a medicity with a 1,000-bedded hospital in Assam, taking the total investment in India to Rs 19,200 crore.
The Indo-UK Institute of Health (IUIH) shall be signing a Memorandum of Understanding (MoU) with the Assam government during the two-day-long Advantage Assam - Global Investors Summit 2018, beginning tomorrow.
"With this MoU, we have expanded our presence to the 12th state in India, taking the overall investment to Rs 19,200 crore. Each IUIH Medicity, including the one to come up in Assam, shall be developed with an investment outlay of Rs 1,600 crore," IUIH Managing Director and Group CEO Ajay Rajan Gupta said.
The medicity will have a 1,000-bedded hospital in association with the UK's leading NHS hospital and up to 20 percent of the total patients will be given free treatment at IUIH facilities, he added.
The IUIH medicity in Assam will have the medical college, nursing college, PG academy and a training facility for allied health professionals.
It shall also have a separate zone for medical equipment and device manufacturing and pharmaceutical production.
Cutting edge medical research shall be carried out at the IUIH medicities in areas as diverse as genomics and stem cells, translational research and clinical research leveraging on the patient data available.
"The objective is to make every IUIH medicity a medical tourism hub and attract the patient traffic from across the globe. NHS standard healthcare at lower price points is our winning formula to tap the medical tourism business potential," Gupta said.
He informed that IUIH has tied up with leading implant companies like Stryker, Medtronics, Zimmer Biomet, Johnson & Johnson, along with leading medical equipment firms such as Toshiba, GE healthcare, Philips and Canon.
Many of them would start their manufacturing operations in IUIH medicities in accordance with the Indian Prime Ministers Make in India programme bringing the healthcare cost further down for patients in the country, he added.
"We are also relying heavily on technology and have tied-up with IBM for big data analytics. Our e-health and m- health platforms will facilitate the exchange of patients medical records electronically using telemedicine, teleradiology and telepathology for diagnostics," he said.
"Our partnership with Google and other technology service providers will enable delivery of these advanced services. Its all about covering the last mile and taking healthcare services down to patients doorstep," Gupta said.
The IUIH medicity programme was announced as a joint statement between the Indian Prime Minister Narendra Modi and the former United Kingdom Prime Minister David Cameron in 2015.
Besides Assam, the other 11 states to benefit from the IUIH programme are Maharashtra, Andhra Pradesh, Telangana, Punjab, Gujarat, Rajasthan, Karnataka, Uttar Pradesh, West Bengal, Madhya Pradesh and Haryana.