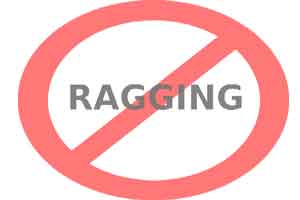 Following the earlier reports of complaint (on alleged ragging) filed by the 2015 batch MBBS students of Mahatma Gandhi Memorial Medical College (MGMMC) in Indore; the anti-ragging committee of the college has come forward to deny any such incident at its premise.
Clearly denying the allegation at its hostel premises, a report has been submitted to Ministry of Human resources and development (MHRD) and university grants commission (UGC). The committee had first submitted the report to the Dean of the college, who in turn submitted it for further review to higher education regulatory bodies.
No substantial evidence confirming the incident has been found by the committee in its initial investigations.
As reported by TOI, a few MBBS students of 2015 batch of MGMMC had lodged a complaint with the dean, alleging that they get ragged every day by seniors. However, the committee found that hardly a few MBBS 2014 batch students are in hostel these days. The students are at their homes after culmination of their exams.
Moreover, a few students of MBBS 2015 batch have submitted in writing to the committee that they were not being ragged. Dean of the MGMMC, Dr MK Rathore, said, "Complying with the 24-hour deadline to submit the anti-ragging committee report, we have sent it to the MHRD and UGC. 2014 batch students are not on campus and aggrieved students too did not come to report their issues. If anyone is being troubled then they should write to us and put it in the complaint box. We will take swift action."
On January 9, MBBS students of 2015 batch in a letter said: "We are upset with torture every day. We are thrashed, forced to do sit-ups and punished for not obeying orders. Seniors abuse us and our families. They give us orders as if we are their servants. We have to follow set dress code. They teach us wrong things like abusing, smoking cigarettes, alcohol and drugs. They even force us to get naked."
0 comment(s) on Indore: Mahatma Gandhi Memorial Medical College denies any ragging incident