Indore: New born baby stolen from hospital premises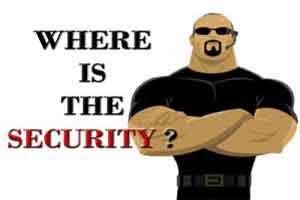 Amidst the tight security at the state-run Maharaja Yeshwantrao Hospital in Indore, a shocking incident of a new born baby being stolen has been reported recently.

It is not a just a security nightmare for the hospital administration, but also family member who became victim of the green-suit clad unidentified woman; who has left them in grief.

More shocking are the reported facts on the case in which this unidentified woman swiftly made her way through three channel gates of the secured hospital campus. After grabbing hold on the baby, she smoothly moved out by giving an easy slip to the security guards on duty. All this while she was carrying the baby with her, and even her disguise with a scarf on her head did not raise any suspicion. She was, however captured on the CCTV camera installed at the hospital.

As reported by TOI, later, the Hospital administration informed the police about the incident. The cops verified the facts from the family members and hospital staff. On suspicion, police rounded up maternal grandparents of the baby to interrogate them. No FIR was registered in the matter till the reports last came in. City SP, Sanyogitaganj, RC Rajput said, "We have registered a case in the matter. We are interrogating grandparents of the baby to know about the entire affair."

Meanwhile, the hospital administration handed over the CCTV footage to the police, besides summoning its security and duty staff. "We have handed over the matter to the police for investigation. We have also summoned the security staff on duty for their lapses. Strict action will be taken against the guilty," said MY Hospital superintendent, Dr AD Bhatnagar.