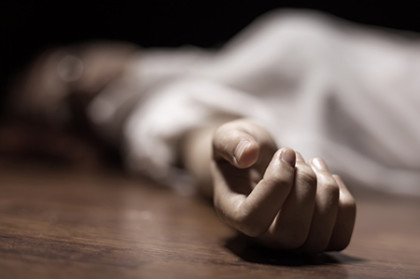 Indore: A DNB resident in the anaesthesia department of Choithram Hospital and Research Centre, was found dead at the hospital's residential quarters recently. According to the police and forensic department, the reasons for her death are unidentified.
The 28-year-old Dr Maishu Jain was found dead by her roommate Dr Kratika on August 11, when she returned to the quarters after her duty.
According to a statement made by Dr Kratika, Dr Jain was lying on the bed facing the wall. She tried waking her up, but after receiving no response, she overturned her and found that her breathing had stopped. Concerned, she immediately informed the hospital authorities and the doctor was rushed to the hospital, where, unfortunately, she was declared brought dead.
Later, Rajendra Nagar police officials were informed about the incident, who further sent Dr Jain's body for postmortem.
While police sources told TOI that there might be a possibility that she might have taken an anesthesia overdose through IV,  however, no injections were found from the spot. "No prick marks were found on her body and no suspicious injections or medicines were found," the Forensic Expert Dr BL Mandloi confirmed.
Dr Mandloi further confirmed that her nails were blue which happens due to death by cardiorespiratory arrest. Meanwhile, police officials were also investigating whether this was a case of snake bite.
Suspicions that she committed suicide are not confirmed, as no suicide note was recovered from the spot . Moreover, the doctor is reported to have booked tickets to Delhi to meet her doctor husband for his birthday celebrations on August 14.
"We are awaiting the short postmortem report after which the reason behind the death will be clear. We did not find any syringe or injections from the spot. Also, no suicide note was recovered from the spot," Rajendra Nagar police station In-charge Sunil Sharma further confirmed.
Dr Jain's husband, Dr Nitin is a paediatrician in Delhi and they were married six months ago. She had been living in Indore ever since she joined the hospital in 2016.
Read Also: PG Anaesthesia Suicide: Index Medical College to be visited by court-appointed committee soon
2 comment(s) on Indore: Second year DNB Anaesthesia Resident found Dead