Infant goes missing from hospital in Karimnagar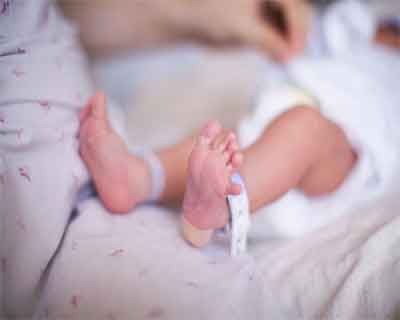 Karimnagar: A five-day-old infant went missing from a private hospital in Bommakal village in Karimnagar district in wee hours, the police said.
The infant boy was born to Ramya Praveen at the Chalimeda Institute of Medical Sciences, who hails from Chamanpalli village in the district, five days back.
"The infant boy went missing in the wee hours on Tuesday," police said.
Karimnagar Police Commissioner V B Kamalasan Reddy said that three special teams have been formed on the basis of CCTV footage to trace the missing infant.