Infant, Maternal Morality Rates decreased in Haryana: Health Minister Anil Vij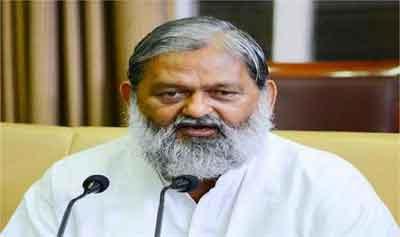 Chandigarh:  Haryana Health Minister Anil Vij recently said that due to the excellent health services being provided in the state, the infant mortality rate has decreased from 41 to 30 while maternal mortality rate has also been decreased from 127 to 101.
Speaking on the issue of deaths of several children in Bihar, Mr Vij said that it is a disease of a specific area, yet the department has been directed to stay alert of any such illness.
Read Also:Health services, Security equally important for Nation: Defence Minister Rajnath
He further said that someone has given wrong information to the media about Gurugram, which will be investigated.
The Minister said that complaints were being received of corruption in outsourcing and the investigations in this regard were also being ordered.
Apart from this, cases have also been got registered against the contractors at some places. Beside, the state government is in the process of making regular recruitment in the state.
Read Also:Private sector should collaborate with Govt to ensure availability of affordable Health service: VP Naidu