Info on Jaya health given as per her wish: Apollo hospital to HC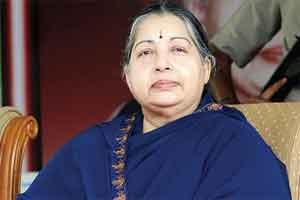 The Apollo Hospitals informed the Madras High Court that the photographs of late J Jayalalithaa taken at the hospital were not released to the media as per her desire.
It also said the bulletins released by it in connection with the medical treatment administered to her was in accordance with her wishes.


The hospital's response came on a PIL filed by PA Joseph seeking constitution of an enquiry commission or a fact finding committee to probe the "mysterious" death of the former Chief Minister of Tamil Nadu.

When the matter came up for hearing today before the first bench comprising Acting Chief Justice Huluvadi G Ramesh and Justice R Mahadevan, counter affidavits were filed by Health Secretary J Radhakrishan and authorized signatory of Apollo Hospitals, Chennai, S M Mohankumar.

Apollo hospitals in its counter affidavit submitted that all information released by it on Jayalalithaa's health status was as per her wishes and also in the interest of public order.

It also said, as per the Indian Medical Council (Professional conduct, Etiquette and Ethics) Regulations, 2002, medical practitioners cannot reveal details related to the patients' health.

In his counter affidavit, J Radhakrishnan said all the charges in the petition were based on "hearsay and conjecture and not facts".

The counter affidavit also said the hospital had obtained expert opinion from international specialist and consultant Dr Richard Beale on the treatment being given to the former AIADMK supremo.

Meanwhile, Centre's Senior Standing Counsel J Madanagopala Rao contended the petitioner had made the Prime Minister and other Central Ministries respondents in the case which was not relevant.

Only the Home Affairs Ministry was the relevant respondent, he said and requested that others be excluded from the list.

Granting two weeks to Rao for filing the counter affidavit, the bench directed him to make a mention of the respondents that were "irrelevant" to the litigation and posted the matter to March 13.