Infrastructure lacking in rural area for speciality treatment : Association of Surgeons in India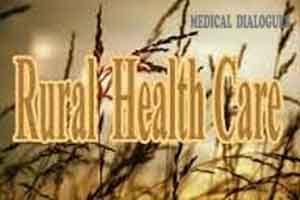 Coimbatore: Despite having adequate surgeons and specialised doctors, there were no proper infrastructure and facilities in rural areas to give treatments, Association of Surgeons in India said.
It was wrong to blame the doctors that they were not ready to serve in the rural or remote areas. The problem was that there was no proper infrastructure facilities to provide quality treatment, the association president Dr Shiva K Misra told reporters here.
The government has to create infrastructure so that more doctors will opt for rural area, he said.
Misra, here to participate in the 40th National Conference of the Association of the Colon and Rectal Surgeons of India (ACRISON 2017), organised by GEM Hospital here, said that the incident of cancer, particularly colon and rectal was on the rise due to changing lifestyle and dietary habits in India.
Dr C Palanivelu, the organising chairman of the conference, said that about 1,000 surgeons from India and abroad are participating in the 3-day conference, which on the first-day telecast live surgeries, one directly from Spain, at the venue. Stating that incidents of colon and rectal diseases are increasing many folds, he said this can detected in early stage and cured completely with advanced technologies.