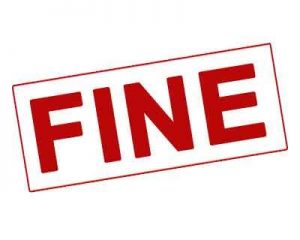 Chandigarh: Taking stringent action against an insurance company for repudiating a claim of a patient just because he had pre-existing condition of Hyperntesion,  District Consumer disputes redressal forum recently directed the company to pay a compensation of Rs 2.46 lakh.
Further in a one of its kind move, the forum also directed Bajaj Allianz General Insurance to deposit a sum of Rs 5 lakh with Post Graduate Institute of Medical Education and Research (PGIMER)   as "severe punishment" for repudiating the claim of an insured person on ground of pre-existing hypertension.
The money will go to the cardiology department and Advanced Cardiac Centre. The deposited amount will be used for the treatment of needy patients.
The case relates to Daljeet Singh Saini, a resident of sector 49. The complainant had bought a medical claim policy of Rs 10 lakh. However, the company refused to provide for cashless treatment for coronary angioplasty in December 2016.
The court clearly stated the apex court and the consumer commission, in many cases have repeatedly held that hypertension cannot be the criteria for rejecting a claim as it is not a material disease that is fatal in itself. However, the insurance company still denied the claim in violation of all the court judgements. As a result, the court decided to impose a penalty on the company
As reported by TOI, besides giving money to the Post Graduate Institute of Medical Education and Research (PGIMER), the insurance company is liable to pay the patient Rs 2.46 lakh with 12% interest along with Rs 5,000 as the cost of litigation.
Also Read: Insurance Cos Cannot deny claim to LAMA Patients: HC
2 comment(s) on Pay Fine of Rs 5 lakh to PGIMER: Consumer Court tells Insurance company