Intensive Healthcare Infrastructure IMPROVED in Bengal Districts: Health Dept Survey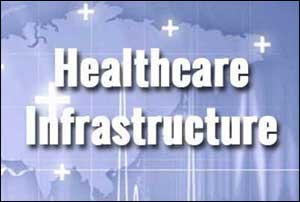 Kolkata: The intensive healthcare infrastructure in the districts is much improved now, according to a recent survey by the West Bengal Health Department.
This has resulted in much less pressure on the medical college hospitals in Kolkata, and top-quality healthcare is now spread out across the state.
Much lower number of patients are referred to these hospitals nowadays as the same standards of critical care are available in the district, sub-divisional and rural hospitals.
The creation of intensive care infrastructure on a statewide level started from 2013, following a report presented by the health-related Multidisciplinary Expert Group.
The number of critical care units (CCU) in Bengal now is 43 and the number of high-dependency units (HDU), 24.
Read Also: West Bengal govt agrees to revise retirement age of nurses