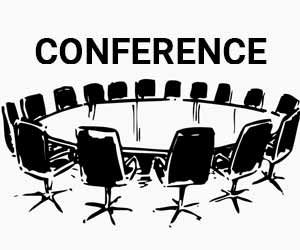 Chandigarh: Over 150 national and international renowned doctors, spine surgeons and faculty from across India and abroad will participate in the sixth annual conference of Minimally Invasive Spine Surgeons Association of Bharat (MISSAB ) and World Endoscopic Spine Society (WESS), being organised by Trinity Hospital at Zirakpu in Punjab.
While speaking to mediapersons on 31st October about the conference, Dr Mohinder Kaushal, Consultant Orthopaedics, Orthoscopic Surgeon and Chairman of Trinity Hospital, said "Three conference having theme Minimising Complications and Shortcoming the learning curve in Minimally Invasive Surgery (MIS), will also witness the participation of renowned doctors and surgeons from premier Public Health Institutions of across the country." He said the conference will have several sessions on different topics including live surgeries and hand on Cadaveric workshop on Endoscopic Disectomy, Lumber canal Decompression, Transforminal, Unilateral Biportal Endoscopy and Dr Kaushal's Arthrospine Spine Endoscopy & Minimally Invasive Spinal Fusion.
Read Also: India to host first SCO conference on military medicine from tomorrow
................................ Advertisement ................................
There will considerable emphasis on practical skill development during the hands-on Cadaveric workshop, which will be conducted at Anatomy Department of Government Medical College & Hospital (GMCH) here on November 3, he added. The conference will be inaugurated by Balbir Singh, Minister of Health and Family Welfare, Government of Punjab, along with Prof BS Chavan, Director Principal of GMCH. The Minister will also launch Dr Mohinder Kaushal's Arthrospine Duo Endoscopic spine system for minimal invasive access to spine and removal of herniated disc fragments, which is world's first system that can be used in Dry and Saline Encoscopy mode and some significant publications on the occasion.
Read Also: Apollo hospitals with NY based Medical Center to host India's first exclusive conference on lung transplantation
................................ Advertisement ................................
Author Details
Medical Dialogues Bureau consists of a team of passionate medical/scientific writers, led by doctors and healthcare researchers.  Our team efforts to bring you updated and timely news about the important happenings of the medical and healthcare sector. Our editorial team can be reached at editorial@medicaldialogues.in. Check out more about our bureau/team here
................................ Advertisement ................................
0 comment(s) on International conference of Minimally Invasive Spine Surgeons to start tomorrow in Chandigarh