Intimate examinations by Doctors and Role of chaperones : Guidelines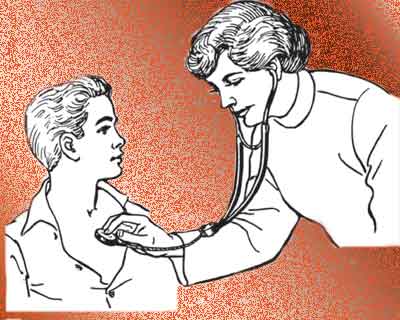 Intimate examinations are indeed something that most medical practitioners come across in their daily practice . An intimate examination gone wrong can have cause both the patient as well as the doctor, a lot of embarrassment as well as putting a medical practitioners in a vulnerable situation, legally speaking.
In a conservative society of our country, these have vast implications for the medical profession. To address the issue of intimate examinations in mind, recently the Rajasthan government came out with the notification stating that gynecological examination shall be conducted by female doctors and staff only. The order was immediately criticized for its harshness and impracticality and soon had to be retracted by the government . However, it indeed brought forward into limelight the tricky situations that medical practitioners face during intimate examinations as well as opposite gender examinations
While there are no straight cut guidelines, by the medical bodies in India regarding how to perform intimate examinations, here are the guidelines made by General Medical Council,
GMC
UK concerning this issue. Here are its major recommendations ( * slightly amended for Indian Doctors)
Intimate examinations
Intimate examinations can be embarrassing or distressing for patients and whenever you examine a patient you should be sensitive to what they may think of as intimate. This is likely to include examinations of breasts, genitalia and rectum, but could also include any examination where it is necessary to touch or even be close to the patient.


Before conducting an intimate examination, you should:




Explain to the patient why an examination is necessary and give the patient an opportunity to ask questions


Explain what the examination will involve, in a way the patient can understand, so that the patient has a clear idea of what to expect, including any pain or discomfort


Get the patient's permission before the examination and record that the patient has given it



Offer the patient a chaperone 



If dealing with a child or young person,


i) You must assess their capacity to consent to the examination
ii)If they lack the capacity to consent, you should seek their parent's consent (
 *More relevant in Indian Conte
xt)
6. Give the patient privacy to undress and dress, and keep them covered as much as possible to maintain their dignity; do not help the patient to remove clothing            unless they have asked you to, or you have checked with them that they want you to help.


Consent in such cases is utmost importance . Doctor should in particular




Explain what you are going to do before you do it and, if this differs from what you have told the patient before, explain why and seek the patient's permission


Stop the examination if the patient asks you to.


Keep discussion relevant and don't make unnecessary personal comments


Intimate examinations of anesthetized patients
Before you carry out an intimate examination on an anesthetized patient, or supervise a student who intends to carry one out, you must make sure that the patient has given consent in advance, usually in writing.When you carry out an intimate examination, you should offer the patient the option of having an impartial observer (a chaperone) present wherever possible. This applies whether or not you are the same gender as the patient.
Chaperone
In clinical medicine, a chaperone is a person who serves as a witness for both a patient and a medical practitioner as a safeguard for both parties during a medical examination or procedure. The exact responsibilities vary according to the clinical situation.
A chaperone should usually be a health professional and you must be satisfied that the chaperone will:


Be sensitive and respect the patient's dignity and confidentiality


Reassure the patient if they show signs of distress or discomfort


Be familiar with the procedures involved in a routine intimate examination


Stay for the whole examination and be able to see what the doctor is doing, if practical e be prepared to raise concerns if they are concerned about the doctor's behaviour or actions.




 A relative or friend of the patient is not an impartial observer and so would not usually be a suitable chaperone, but you should comply with a reasonable request to have such a person present as well as a chaperone. (* In India this is normally the case in terms for routine as well as intimate examinations)


If either you or the patient does not want the examination to go ahead without a chaperone present, or if either of you is uncomfortable with the choice of chaperone, you may offer to delay the examination to a later date when a suitable chaperone will be available, as long as the delay would not adversely affect the patient's health.


If you don't want to go ahead without a chaperone present but the patient has said no to having one, you must explain clearly why you want a chaperone present. Ultimately the patient's clinical needs must take precedence. You may wish to consider referring the patient to a colleague who would be willing to examine them without a chaperone, as long as a delay would not adversely affect the patient's health.


You should record any discussion about chaperones and the outcome in the patient's medical record. If a chaperone is present, you should record that fact and make a note of their identity. If the patient does not want a chaperone, you should record that the offer was made and declined