Iroko Pharmaceuticals Receives FDA Approval for VIVLODEX™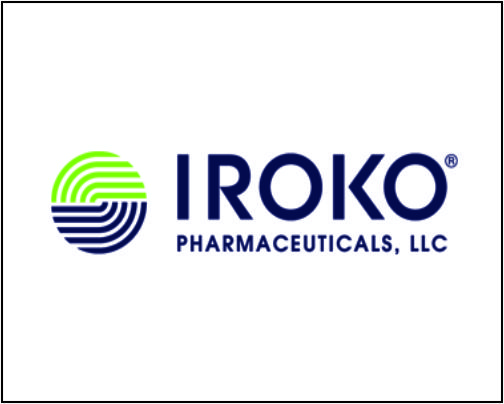 Iroko Pharmaceuticals, LLC, a global specialty pharmaceutical company dedicated to advancing the science of analgesia, announced today that the United States Food and Drug Administration (FDA) approved VIVLODEX™ (meloxicam) capsules, a nonsteroidal anti-inflammatory drug (NSAID), for the management of osteoarthritis pain in 5 mg and 10 mg doses administered once daily.
1
VIVLODEX is the first FDA-approved low dose SoluMatrix
®
meloxicam. This marks an important milestone for the 27 million Americans who live with osteoarthritis.
2
VIVLODEX was developed to align with recommendations from FDA and many professional medical organizations that NSAIDs be used at the lowest effective dose for the shortest possible duration.
3-8
The serious cardiovascular and gastrointestinal adverse events associated with NSAIDs are dose related and risk may occur early in treatment and may increase with duration of use.
9-12
Iroko is committed to addressing these FDA safety recommendations by developing NSAIDs that offer effective pain relief at low doses.Experience the interactive Multimedia News Release here:
http://www.multivu.com/players/English/7268051-iroko-fda-approval/
"As recently as July 2015, the FDA announced they would strengthen the existing product label warnings for non-aspirin NSAIDs,
13
further highlighting that NSAIDs should be used at the lowest effective dose for the shortest duration to potentially minimize the risk of adverse events," said Dr. Byron Cryer, Associate Dean at The University of Texas Southwestern Medical Center. "Meloxicam is the second most commonly prescribed NSAID in the U.S.
14
The approval of VIVLODEX is a welcome option that offers patients an effective, low dose NSAID."
VIVLODEX, developed using proprietary SoluMatrix Fine Particle Technology™, contains meloxicam as submicron particles that are approximately 10 times smaller than their original size. The reduction in particle size provides an increased surface area, leading to faster dissolution.
15
"VIVLODEX is Iroko's third FDA-approved low dose NSAID developed using proprietary SoluMatrix Fine Particle Technology™," said Osagie Imasogie, Chief Executive Officer and Chairman of the Iroko Board. "Now that we have added a low dose meloxicam product to our growing franchise, we can extend our reach to offer an additional formulation of one of the most commonly used NSAIDs for those affected by osteoarthritis pain,
14
a common cause of disability
2
and the most common type of arthritis."
16
FDA approval of VIVLODEX was supported by data from a Phase 3, multi-center, double-blind, placebo-controlled study of 402 patients, aged 40 and older, with pain due to osteoarthritis of the knee or hip, who were randomized to receive treatment with once-daily VIVLODEX 5 mg, VIVLODEX 10 mg, or placebo over a period of 12 weeks. The VIVLODEX doses studied achieved efficacy at 33 percent lower doses than currently available meloxicam products. The New Drug Application (NDA) also included data from a 12-month open-label safety study that enrolled 600 patients.
1,17
"Research has shown that the use of NSAIDs is likely to increase as the U.S. population continues to age and experience painful conditions that are more common among older adults,"
16
said Dr. Clarence Young, Chief Medical Officer of Iroko Pharmaceuticals. "Patients with osteoarthritis are often treated with NSAIDs for extended periods to manage their pain. For that reason, this approval is important as we continue to expand the number of low dose NSAID options for patients."
VIVLODEX is indicated for the management of osteoarthritis pain.