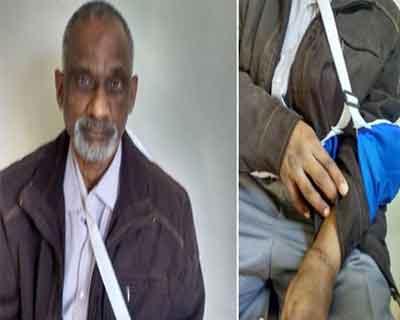 An Indian doctor recently freed from the clutches of the Islamic State has said that the dreaded terror group is "very much interested" in India, and wants to spread its ideology in the country.
Dr K Ramamurthy, who was captured by the Islamic State in Libya two years ago, told ANI in an exclusive interview that his captors were aware of India as well as its recent progress in the fields of education and economic growth. "These ISIS people are well-educated youngsters who know about India and its development… They are interested in India. They want to spread their ideology to other parts of the world, including India," he said.
The doctor said that though he was abused verbally by his captors, they refrained from doing him physical harm. "They forced us to watch videos of what they did in Iraq, Syria, Nigeria and other places. The videos were a bit difficult to watch," Dr Ramamurthy said.
0 comment(s) on Islamic State interested in India, wants to spread its ideology: Freed doctor