IT head of hospital, former employee booked for data theft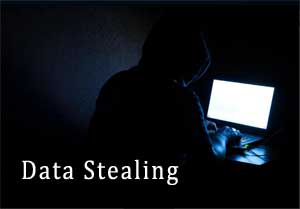 Bhopal: The Cyber Cell of Madhya Pradesh police arrested the IT head of a private hospital here and a former employee for allegedly stealing confidential data.
Acting on the complaint filed by Dr Rajesh Sharma, director of Narmada Hospital, the Cyber Cell started probe and arrested Shailendra Yadav, head of the information technology department at the hospital, and Vaibhav Saxena, a former employee.
Yadav (26) admitted that he sent confidential data to Saxena (35), a former IT head of Narmada Hospital and now a director of Swastik Healthcare Solution, police said.
Superintendent of Police Shailendra Chouhan said the data which Yadav sent to Saxena thorough email was crucial for obtaining certificate from the National Accreditation Board for Hospital and Health Care.
Saxena worked at Narmada Hospital till December 2016 before resining over differences with the management. He, along with three other former employees, started Swastik Healthcare Solution for providing consultancy service to hospitals, Chouhan said.
Saxena admitted that he provided the stolen data to other private hospitals in the city, the SP said.
Both Yadav and Saxena have been booked under the relevant sections of the Information Technology Act.