IVF giant Bourn Hall clinic to open 6 new centres in India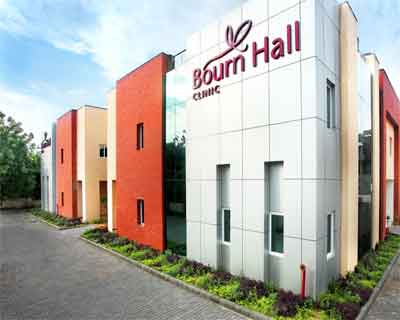 Gurgaon: Global IVF giants Bourn Hall Clinics, whose founders were responsible for the conception of world's first test tube baby,  announced that they have decided to open six more IVF centres in India in the coming years.
The announcement was made during a conference organised by Bourn Hall Clinic for the Indian IVF specialists over the new technologies being used worldwide for the medical process.
"Bourn Hall Fertility Clinics different from others is the extra attention we give to ensure that our cutting edge IVF procedures and state-of-the-art technologies are carried out in our hospitals with utmost precision and cleanliness and to take forward this legacy. We are planning to open 6 new centre in India very soon," said Sudhir Bahl, Managing Director, Bourn Hall International.
The event was organised in association with the Gurgaon Obstetrics and Gynaecological Society. Bourn Hall currently has a centre in Gurgaon.
Bourn Hall Clinic was founded in 1980 by IVF pioneers Patrick Steptoe and Robert Edwards, who were responsible for the conception of Louise Brown, the world's first IVF or test-tube baby in 1978. Since its foundation the clinic has assisted in the conception of over 10,000 babies.
David Robertson, IVF Consultant & Group Medical Director, Bourn Hall Fertility Clinic said: "As the undisputed leader in the field in India, Bourn Hall Fertility Clinic has made conscious efforts to institutionalise infertility treatment in the country by providing the most advanced assisted technologies to the masses."
Noting that present trends suggest an increase in the number of people affected by infertility, he attributed it to "the ever-changing lifestyles that young couples are leading".