Jaipur Hospital, Top Pharma Co face allegations of Conducting Unethical Human drug Trials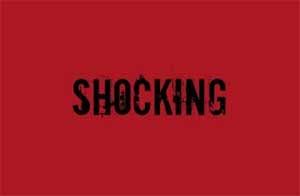 New Delhi/Jaipur:  The Central Drugs Standard Control Organisation has sent a three-member team to Jaipur to inquire into an alleged unethical human clinical trial conducted by a pharma company at a private hospital in the Rajasthan capital, the Drugs Controller General of India (DCGI) said today.
Rajasthan Health Minister Kalicharan Saraf also constituted a three-member panel to probe into the alleged incident.
 According to state officials, nearly two dozen people hailing from Rajasthans Churu and Bharatpur districts were allegedly subjected to the unethical human clinical trial for an osteo-ortho drug at the hospital.
ET
reports that over 15 persons from a village in Rajasthan were brought to Malpani Multispecialty Hospital in Jaipur under the pretext that they would get work, but were given a tablet without informed consent, alleged social activist Vimal Toshniwal.
Malpani, along with 21 other hospitals in India, was authorised in December 2017 to conduct phase II clinical trials for an osteoarthritis pain medication developed by Glenmark Pharma, according to a document by CDSCO that ET has viewed.
The clinical trials were conducted on labourers from the villages,
News18
reported. One of them told the news channel they were paid Rs 500 each for the trial. Twenty-one of them were admitted to hospital as their health deteriorated after they were administered the drug on March 19. The drug was meant only for animal testing, according to a preliminary investigation.
DCGI Dr S Eswara Reddy, in Delhi, said, "We have sent a team of three officials to Jaipur to inquire into the matter along with the state drug controller."
Saraf said a three-member panel, headed by an additional director-level officer has been constituted to probe the matter.
"Action will be taken, if lapses are found,? the health minister said.
The panel today visited the hospital located in Vishwakarma Industrial Area today to initiate the probe.
"Principal investigator and the patients enrolled in the clinical trial were not available at the site. We have asked the hospital staff to provide necessary documents related to the trial," Dr Ravi Prakash Sharma, the head of the three-member probe panel constituted by the state government, said.
He said that it needs to be probed whether informed consent was obtained from the patients, whether permission was taken from state-level ethics committee or insurance policy document for patients was signed.
"Prima facie, it appears that the hospital did not possess 50 beds, mandatory for conducting clinical trials," Dr Sharma said.