Mahabandh: 450 Hospitals, 2000 Nursing Homes remain shut in protest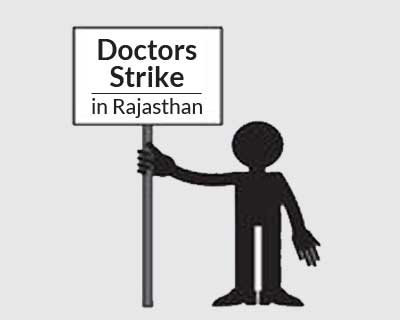 JAIPUR: 
 Services in around 450 private hospitals and 2,000 nursing homes in Jaipur were affected as they observed a strike to protest the alleged attack on a doctor at a private hospital in Barkat nagar in the city.
An association of Jaipur's private hospitals and nursing homes has demanded immediate arrest of those involved in the attack.
Dr Ajay Bansal was allegedly attacked by the relatives of a patient who had died during treatment at his hospital last week.
"Demanding arrest of all the accused involved in the incident that occurred in Bansal hospital few days back, all the private hospitals and nursing homes observed a strike today," said Dr Vijay Kapoor, secretary of private hospitals and nursing homes society, Jaipur.
"We are against the apathy of the police who have arrested only two of the 13 accused people," he claimed.
Not just private hospitals, government hospitals including Sawai Man Singh (SMS) hospital, Kanwatia hospital was also affected due to boycott of work by SMS hospital's medical teachers under Rajasthan Medical College Teachers Association (RMCTA) and also by resident doctors under Jaipur Association of Resident Doctors.
A report in TOI adds Health minister Kalicharan Saraf called the attendants of a patient, who alleged that their patient died due to medical negligence and the representatives of the agitating doctors to reach amicable solution but all the efforts failed.
Read Also: 
Nursing Home owner brutally assaulted, hit with BP instrument on head