Nursing Home owner brutally assaulted, hit with BP instrument on head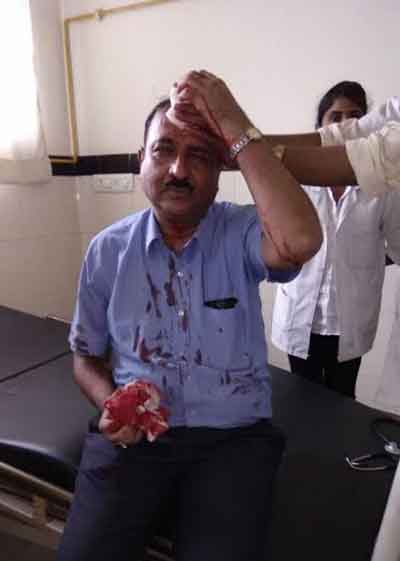 Jaipur: Dr Ajay Bansal, a Senior Doctor and owner of a private nursing home called Bansal Hospital at Imli wala phatak, Jaipur was brutally assaulted yesterday after a patient died here yesterday.
The case was of a patient, Ratan Lal Saini, who came to the hospital with complaints of chest pain and cardiac issues. The patient had a cardiac arrest at the hospital and died at the hospital. Angry at the patient's demise, one of the attendants took the BP instrument and began hitting the doctor repeatedly.
An angry mob of attendants protested outside the hospital alleging negligence and carelessness on the part of the doctor and also blocked the road at Imli Phatak. Police rushed to the spot and took control of the situation.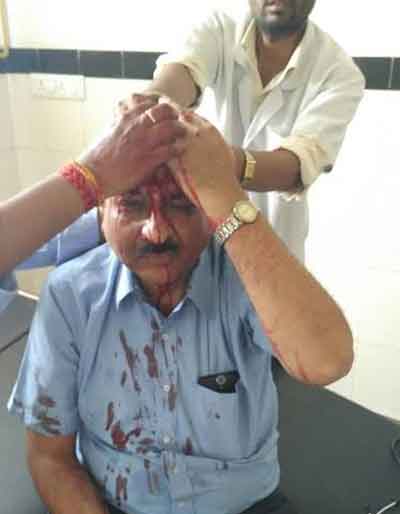 Meanwhile, the doctor, who suffered head trauma and other injuries was rushed to SMS Hospital, where he is undergoing treatment for injuries.
A local
daily
reported that more than 400 doctors gathered at SMS Hospital trauma centre as the news of attack on Ajay Bansal spread. Following the incident, Various organisations including Private Hospital and Nursing Home Society, Jaipur Medical Association and Medical Practitioners Society called for a bandh till noon on Saturday.