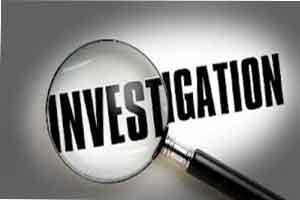 Rajasthan: Following reports of four maternal deaths in Zanana Hospital, the SMS (Sawai Man Singh) Medical College in Jaipur has ordered an inquiry into the matter.
Reported on March 11 was an unprecedented situation at Zanana Hospital when attendants of a pregnant woman alleged negligence on part of the hospital, leading to her death.
Zanana Hospital is attached to the SMS medical college, and now a high level committee has been constituted by the SMS college principal, Dr U S Agarwal to investigate the maternal deaths. It is expected to receive the report by next week.
Dr U S Agarwal in his statement has implied that after having visited the Zanana Hospital personally, he didn't find any obvious reasons for deaths. He is now expecting the report to clear the air.
This does not spell good news for the Zanana Hospital which is the biggest facility in the state for maternal care. The government has also been laying its focus on reducing maternal mortality ratio (MMR). Such an incident only adds to the woes of common people and the medical fraternity at large.
As reported by TOI, aiming to reduce maternal deaths, the health department has started social audits of each maternal death. ASHA workers have been roped in for the purpose. The health department had even conducted orientation of ASHAs on social audit of maternal death. District ASHA coordinators and block ASHA facilitators had been trained at state level. Social audit of 392 maternal deaths have been done from September 2014 to January 2016.
0 comment(s) on Jaipur: SMS college to investigate maternal deaths in Zanana Hospital