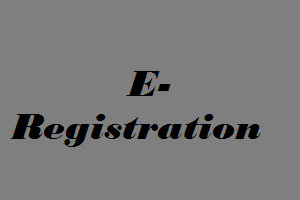 Sawai Man Singh (SMS) hospital in Jaipur has become the first state hospital to implement an e-registration facility for the pouring number of patients at its OPD. The procedure of issuing cards will now be digital, with the authorities now issuing cards through an e-system enabled.
This decision comes in the scenario of nearly 1.27 crore patients registered at OPD in medical centres affiliated with medical colleges and 9.27 crore in state medical institutions in the year 2014-15.
Such an e-arrangement at the hospital will help patients avoid the hassle of standing in long queues for registration, or even to renew it. Further, it will also help patients to be assisted by the administration on providing them time to meet the doctor.
As reported by TOI, Health minister Rajendra Rathore said, "In 2015, nearly 35,000 patients per day were registered at OPD at medical college-affiliated centres. Similarly, 2,54,000 patients were registered at other government medical centres. The pilot project to provide e-registration will be launched from SMS hospital next month."
It was further informed that all those having Bhamashah cards can be the beneficiary of Bhamashah Swasthya Beema Yojana which ensures them free treatment with an insurance cover ranging from Rs. 30,000 to Rs 3 lakh per year depending upon the gravity of the disease. "The state government has collaborated with 292 private hospitals and 328 government hospitals. So far, 16,729 patients have been benefited by this scheme."
0 comment(s) on Jaipur: SMS hospital starts e-registration facility