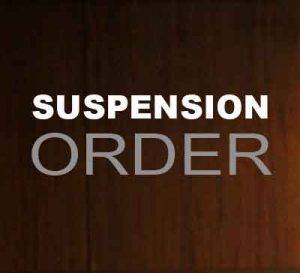 Jammu & Kashmir : After a video of a senior pharmacist seen in an inebriated condition went viral, he was suspended from the government-run hospital in Kathua district of Jammu and Kashmir, according to a senior health department official.
The over two-minute video, reportedly shot inside the doctor's room at Trauma hospital Mahanpur last night, showed the official Ashok Kumar being confronted by a man for being drunk on-duty. The man, accompanying an ailing child, took him as a doctor and asked him to treat the patient before questioning him for being drunk, the official said.
Taking a serious note of the incident, chief medical officer, Kathua, Ashok Chaudhary ordered the immediate suspension of Kumar and an inquiry has been ordered against him.
"Prima facie, it appears the official is drunk on duty and was accordingly placed under suspension by the chief medical officer. An inquiry has also been ordered by him into the incident," a senior health department official told PTI.
He said the senior pharmacist has been attached with the office of the CMO pending inquiry.
Asked about the non-availability of the doctor, the official said there is a huge shortage of doctors and only one lady doctor is posted there at present.
"Out of 19 posts of doctors sanctioned for the hospital, only one lady doctor is posted there. She is performing round-the-clock duty…during the day she remains available in the hospital but visits the hospital to treat the patients in the night whenever there is a call from the hospital as her residential quarter is located nearby within the complex," the official said.
He said the scenario is almost the same everywhere in the district.
"There is almost 70 per cent shortage of doctors. Against 260 posts of doctors in Kathua district, only 101 doctors are posted in the district," he said.
0 comment(s) on Jammu And Kashmir: A Senior Pharmacist Suspended For Getting Drunk On Duty